You know the struggle. You are in a new city and if it's not on Social Media, did it really happen? But, do you really want to have the same pictures of you standing in front of a church as everyone else? Of course not, and this is why we've got you covered!

The Photography Tour will lead you to interesting sites and give you ideas and inspiration on how to put them best into a still. If you don't know how to do it yourself, do not worry! Your tour guide is a Photographer with professional experience and happy to assist you in perspective, composition and technicalities such as exposure time and aperture. All you need is the willingness to have a nice walk, any kind of camera (Smartphone for example) and you are good to go! The better your camera, the more options you have of course.

Hopefully you will leave the tour with some nice pictures from your travels and will be able to make your friends & family jealous with them!
Tour Duration: 2:00 hours

Walking Distance: 3-4 km

Please bring weather-proof clothing (jacket, scarf, shoes) as Gothenburg is known to be a windy and rainy city.
MEETING POINT
The Meeting Point is located at Gustav Adolfs Torg.

Your Tour Guide will be waiting for you with a Göteborg Walking Tours sign!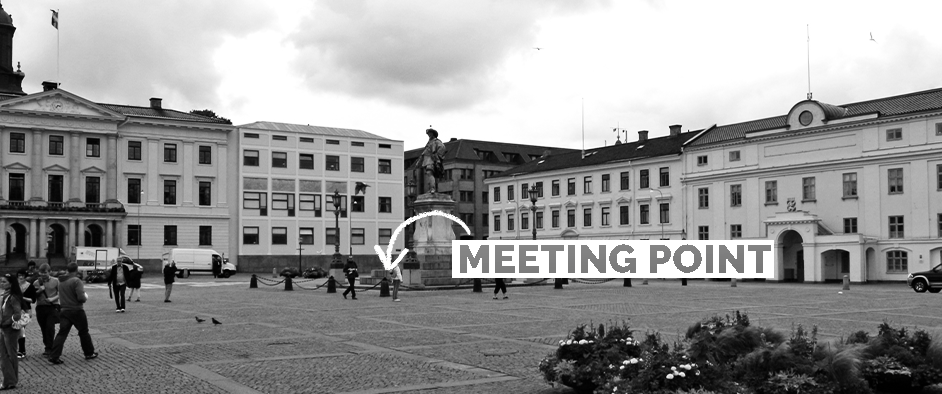 BOOKING
Price per Person
595 SEK

Included
– Guided tour with professional photographer
– Showing of interesting sights and sceneries for your own photography
– Help in putting your pictures into the right light

Maximum Group Size
5 people

Cancellation Terms
A tour can be canceled and fully refunded up to 24 hours before tour start.

BOOK YOUR SPOT
SITES

Sites depend on the group, weather and wished scenes. The intention is to set the city into scene apart from the main sites.