Gothenburg has it all, at least that's what we say around here. We might be the second largest city in Sweden, but we are also ridiculously close to nature and have it all around us. So, why don't you take a break from the city and come to our 'living room' with us?

This tour will guide you to the eastern nature reservoir, Delsjöområdet. Starting from one of the lakes, you will enjoy a calming hike through the forest, possibly see some animals such as deer and get overwhelmed by tranquillity. Later on, you will have the opportunity to refresh in one of the lakes with a quick swim and we will provide Swedish 'kokkaffe', fresh coffee that is made right there on the spot. This will give you a great idea about life in Sweden and what we tend to do in Summer, even if we live in the city!

Please bring swimsuit and towel if you would like to take a dip in the lake! Also, this tour requires mild physical activity such as walking uphill, climbing some stairs and such, so be prepared to do so.

Tour Duration: 4:00 -5:00 hours (including breaks)

Walking Distance: 9.5 km

Please bring comfortable shoes, rain and windproof clothing (it is Sweden after all), a water bottle, a cup and best case: many questions! We love those!

Keep in mind that this tour requires light physical activity.
MEETING POINT
The Meeting Point is located at Härlanda Tjärns Badplats, right in front of the bars. You can reach it simply by taking bus number 17 to 'Spåntorget' and walk to the spot from there (around 7 minutes).

Your Tour Guide will be waiting for you with a Göteborg Walking Tours sign!

The tour starts and ends at Härlanda Tjärns Badplats.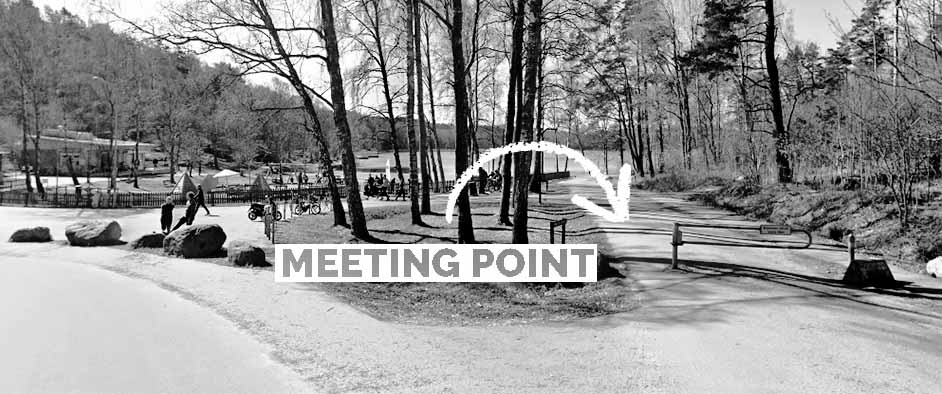 BOOKING
BOOK YOUR SPOT
Price per Person
495 SEK

Included
– Guided tour on one of parts the industrial area of Gothenburg
– Swedish "kokkaffe" and small fika

Maximum Group Size
15 People

Cancellation Terms
A tour can be canceled and fully refunded up to 24 hours before tour start
SITES
Härlanda Tjärns Badplats, Svarttjärns Fågeltorn, Västra Långvatten, Lilla Delsjön, Stora Delsjön, Delsjöns Hoppbacke